WallGreen®
Vertical Gardens
The WallGreen® vertical garden system is manufactured using a plastic injection process. This form of manufacture gives our system a longevity of decades and a significant ecological appeal by using in all its production recycled and recyclable plastic resins that reflect our commitment to the environment. Compared to other materials and technologies, the durability of WallGreen® injected plastic parts has a much greater longevity and resistance, and guarantees a product that is totally free of leakage. Another advantage is that in our system is installed, through connections, hoses and drippers, an automatic and economic irrigation system that ensures the necessary amount of water to keep plants always healthy and beautiful and, unlike other systems, the WallGreen® system does not generate any type of waste or rubble, and can be installed at any time, even in works already completed. Another advantage is the speed of assembly, which is a consequence of the practicality of the system.
There are only advantages in acquiring our system, the parts that compose the structural garden have 5 years of guarantee in external environments and 10 years in internal environments.
Learn about the ways to assemble the WallGreen vertical garden
This mounting method is recommended for vertical gardens of "very large" sizes, when there is no wall (in Creative gardens, for example, where metal structures are used), in corporate and public vertical gardens. WallGreen® installed this way is more resistant and safer. This assembly is recommended for projects that require a more resistant structure. The WallGreen® ECO Assembly can be attached directly to masonry walls, drywalls, wood, among others, and in the absence of a wall, the installation is possible using metal structures, requiring nylon bushings, screws or parabolts suitable for each type of surface on which the garden will be installed. Consult our technical department.
WallGreen® Eco is the assembly form intended for the installation of vertical gardens in "very large" sized worksites, the m² is composed of:
28 Horizontal Plates
21 Vertical Plates
21 Large Pots
21 Substrate Bags
14 Initial / final
100 Locking pins
WallGreen® Assembly Mix Eco:
This form of assembly is recommended for vertical gardens of MEDIUM and LARGE size, when there is a wall. The WallGreen® Mounting ECO MIX can be mounted directly on masonry walls, drywall, wood, and others, requiring nylon plugs, screws or parabolts appropriate for each surface on which the garden will be installed. Consult our technical department.
The WallGreen® MIX ECO m2 consists of:
22 Horizontal Plates
21 Vertical Plates
21 Large Pots
21 Substrate Bags
32 Initial / final
100 Locking pins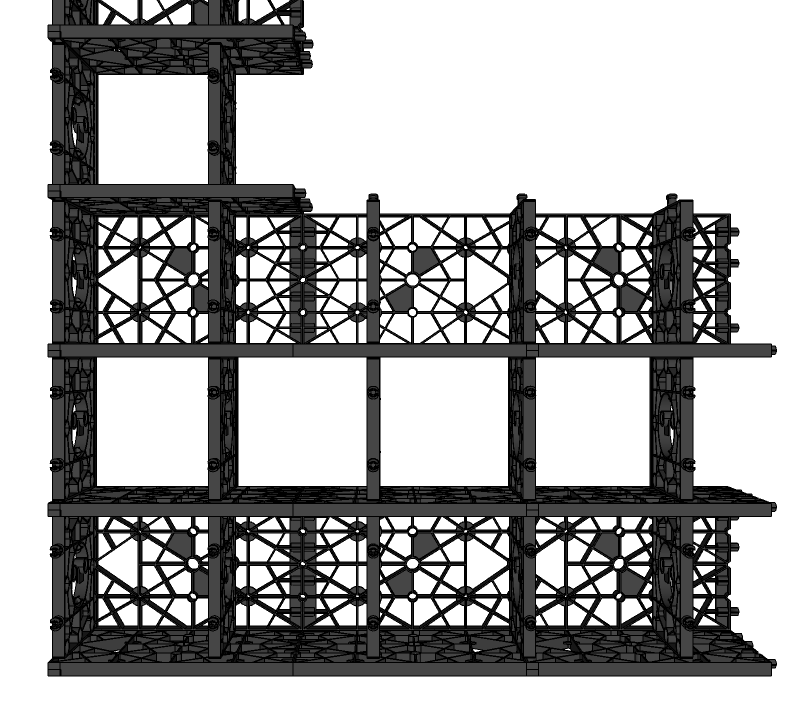 ---
Green Wall Benefits
---
Key benefits and applications
WG®ï¸ - WallGreen is a technology composed of interchangeable plastic parts made from 100% recycled /recyclable plastic resins, which can be assembled in various ways, obtaining various functions, such as: vertical gardens, green roofs, vertical and horizontal vegetable gardens, hydroponic systems, planters, flower boxes and rainwater drainage and storage.
Purifier
Vertical gardens contribute to the reduction of heat islands, cleaning air of pollutants and dust, helping to neutralise carbon indexes resulting from fuel emissions.
Cost-effective
By using an individual drip system, we guarantee only the amount of water needed by the plant, reducing waste.
Recycle
All components of the WallGreen® system are produced from recycled plastic resins.
Biodiversity
Vertical gardens contribute to biodiversity by creating habitats for birds and insects. They are great helpers in preserving bees.